For international students, particularly those from Australia, studying in the United States may be an exciting and life-changing experience. Navigating the complex procedure of US college admissions, on the other hand, might be overwhelming. Understanding the requirements and hurdles unique to Australian students is critical to enhancing your chances of admission to your preferred US college. Here are some helpful insights into the requirements and challenges that Australian students may face during the college admissions process in the United States.
Understanding Admission Requirements
a) Standardised Tests: Most US colleges require international students to submit scores from standardised tests like the SAT or ACT. It is essential to research which tests are accepted and prepare thoroughly for them.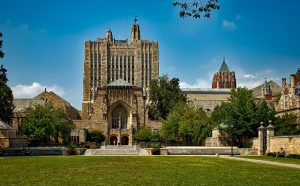 b) English Language Proficiency: Australian students, being native English speakers, have an advantage in this area. However, some colleges may still require proof of English language proficiency through tests like TOEFL or IELTS. Familiarise yourself with the specific requirements of your target institutions.
c) Academic Transcripts: US colleges typically request your high school transcripts to evaluate your academic performance. Australian students should ensure their transcripts are properly translated and evaluated by recognised credential evaluation services.
Financial Considerations
a) Tuition and Scholarships: Studying in the US can be costly. Australian students should research tuition fees and explore scholarships specifically available to international students. Universities often have dedicated scholarship programs for international applicants.
b) Financial Documentation: US colleges require proof of financial resources to ensure that international students can cover their expenses. Prepare bank statements, sponsorship letters, or scholarship award letters as evidence of financial support.
Cultural Adaptation and Challenges
a) Distance and Homesickness: Moving to the US for college means being far away from family and familiar surroundings. It is important to mentally prepare for homesickness and establish a support system in your new environment.
b) Educational Differences: The US education system may differ from what Australian students are accustomed to. Adjusting to new teaching methods, academic expectations and a different grading system may pose initial challenges. Seek academic support services offered by universities to ease the transition.
c) Visa and Immigration Regulations: Australian students must obtain an appropriate student visa (typically an F-1 visa) to study in the US. Familiarise yourself with the visa application process, required documents and any potential changes in immigration policies.
Application Strategies
a) Early Preparation: Start researching US colleges and their admission requirements well in advance. Begin preparing for standardised tests, gathering application materials and reaching out to potential recommenders.
b) College Essays and Personal Statements: Crafting compelling essays that reflect your unique experiences and aspirations is important. Seek feedback from teachers or mentors to polish your writing.
c) Extracurricular Activities: US colleges value a well-rounded student. Engage in extracurricular activities that align with your interests and showcase your skills and leadership qualities.
Conclusion
While college admissions may seem overwhelming for Australian students, thorough research, careful planning and diligent preparation can increase your chances of success. Understand the specific requirements, address financial considerations, anticipate cultural challenges and strategise your applications effectively. Studying in the US offers tremendous opportunities for personal growth and academic advancement, making the journey worthwhile. Remember to stay focused, seek guidance when needed and embrace the experience with an open mind. Best of luck in your pursuit of higher education in the United States!